Siesta Key Beach, Sarasota, Florida
I sat and thought of the different looks and colors of sunsets and how they can go even further. Hope you enjoy!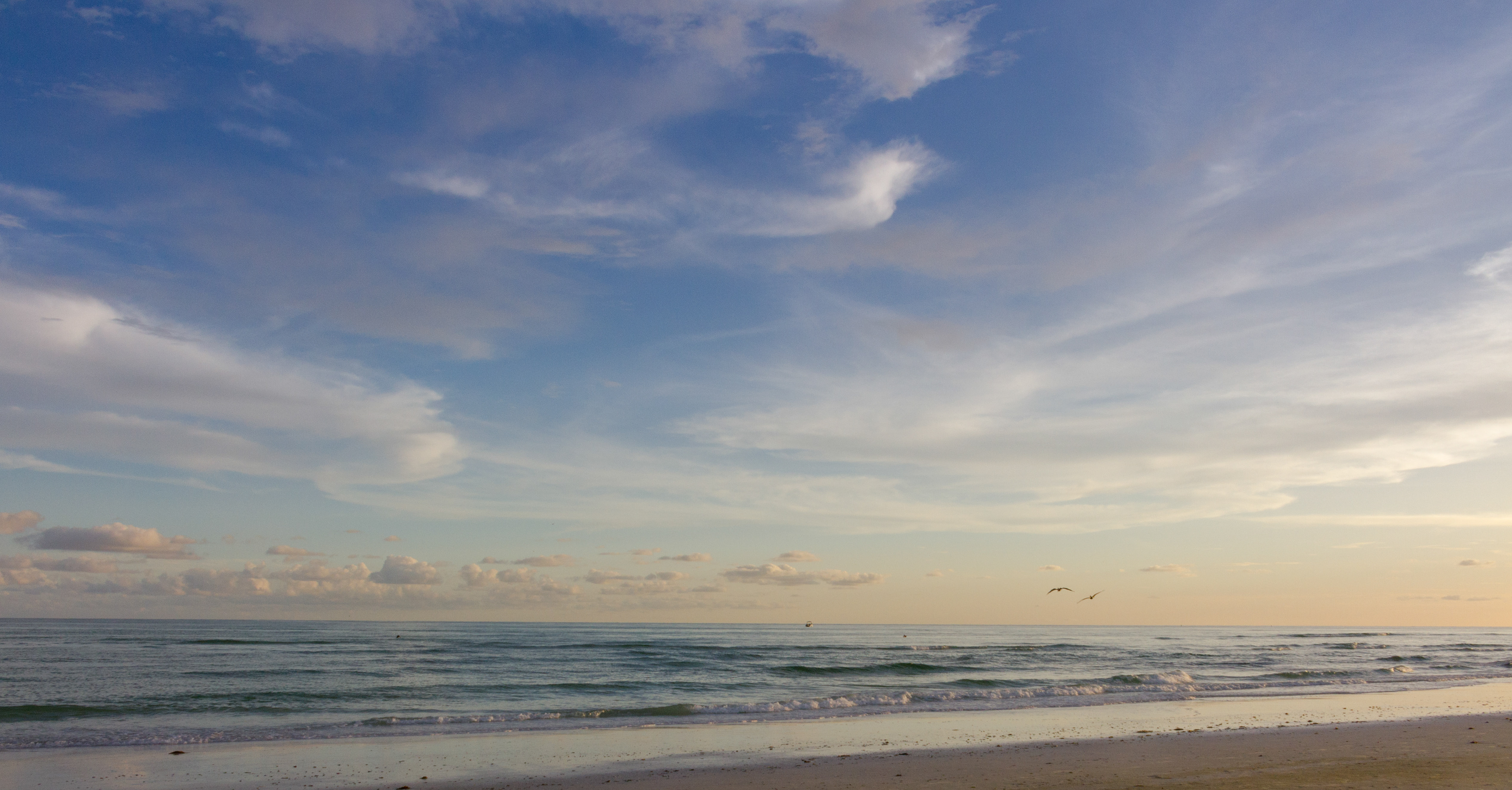 The beach just before the colors go wild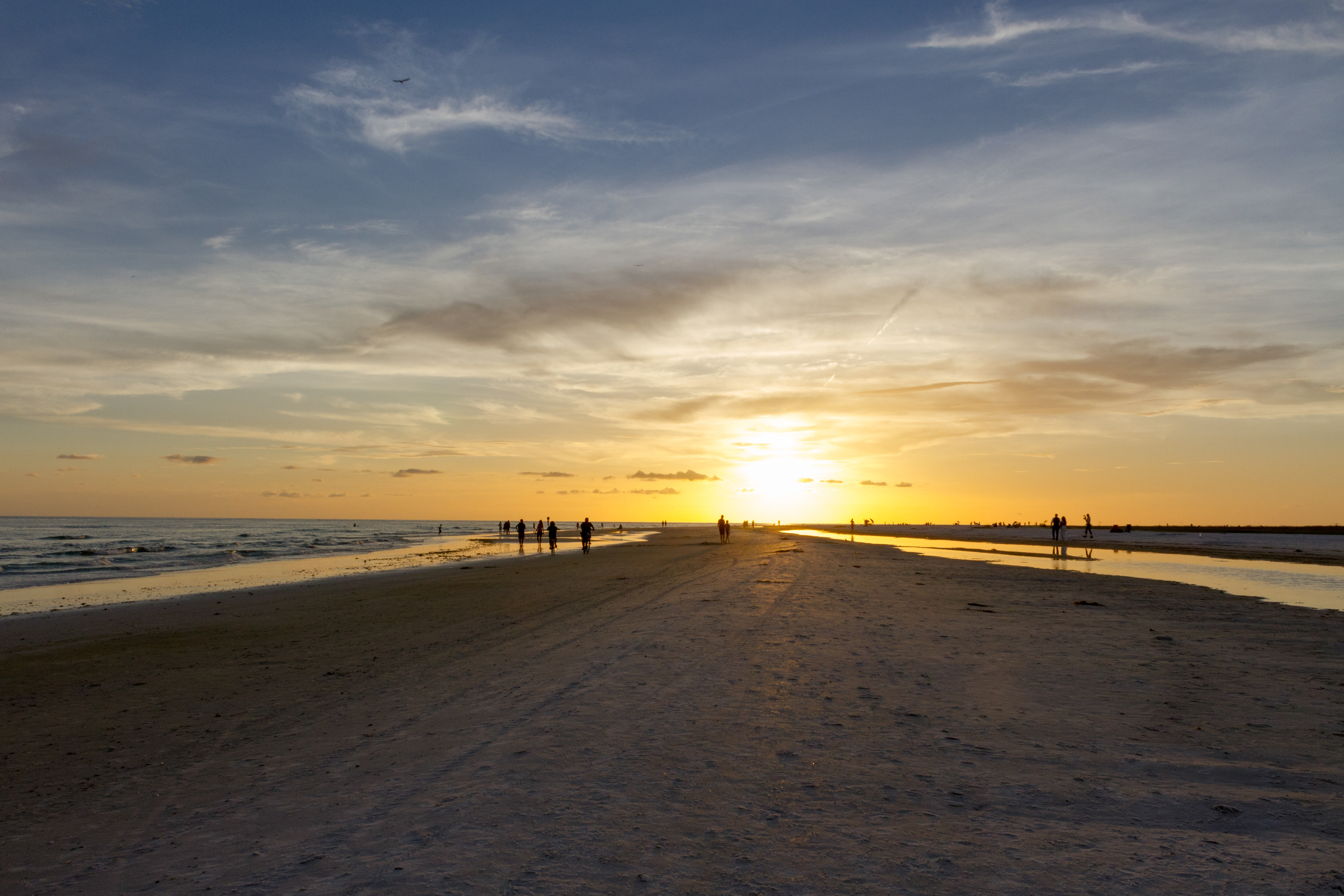 I tend to pull out the colors and saturation and vibrance for a cleaner look.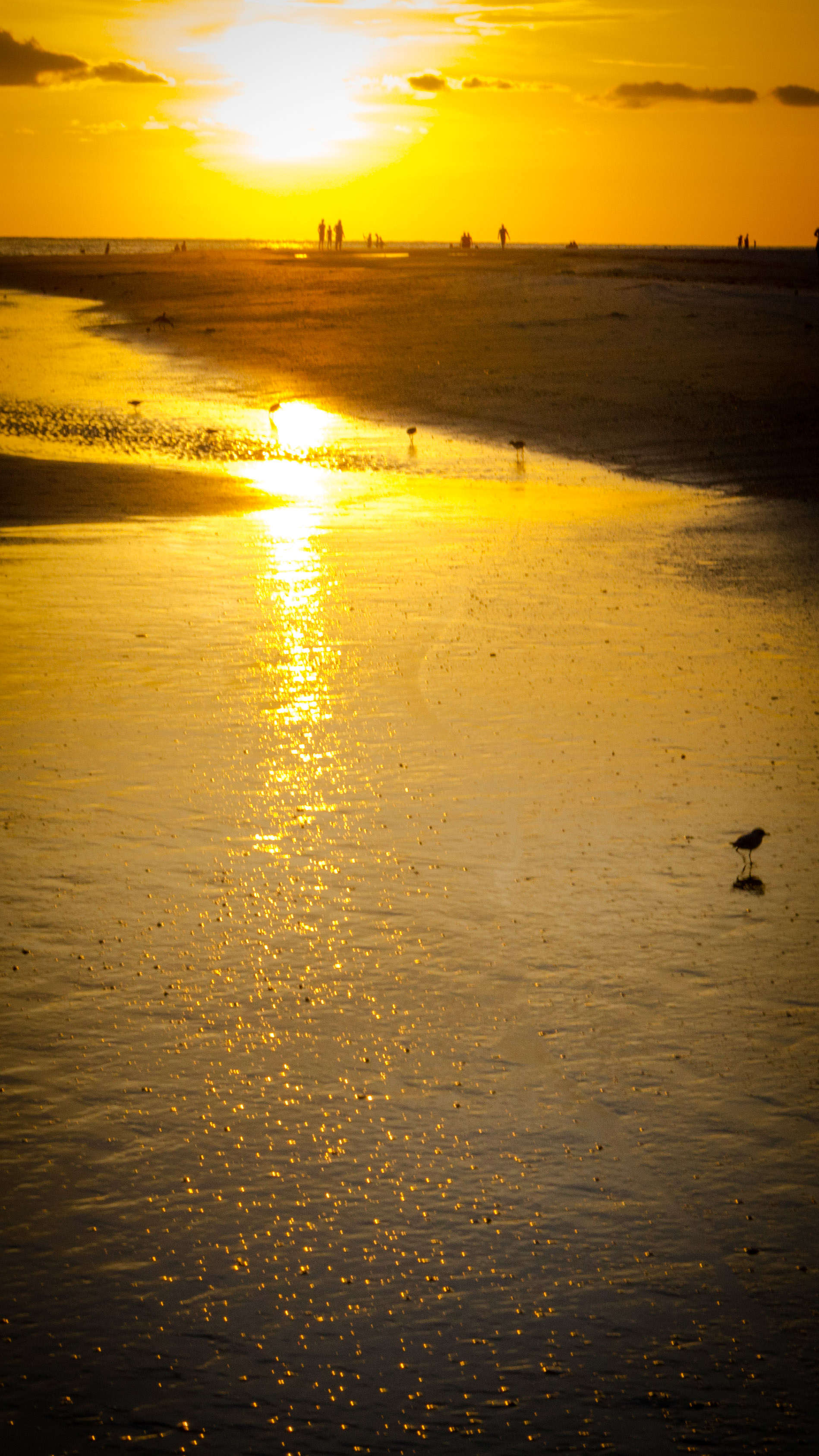 In Lightroom I'm able to take down the vibrance on this one but much further than this and it goes to black and white. Maybe Ill pull it up in PS sometime. Its interesting the little spots of light like small flecks of gold  - I think anyway :)

Lightroom got me on this one as well. If I pull any more vibrance or saturation out it goes black and white. I don't think at this level the yellow is too very bad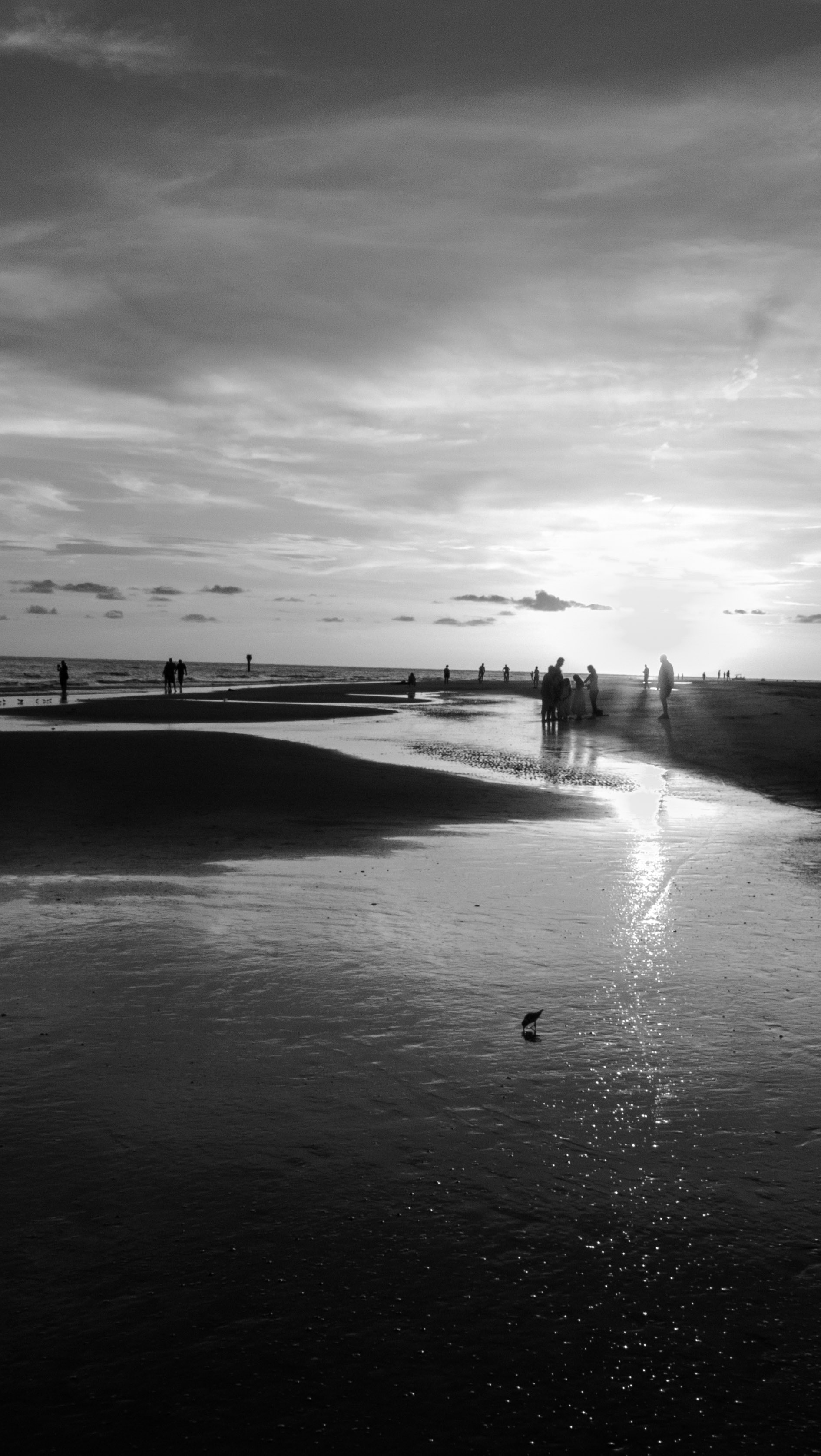 I loved how the light here in black and white pulled through the group getting their pictures taken.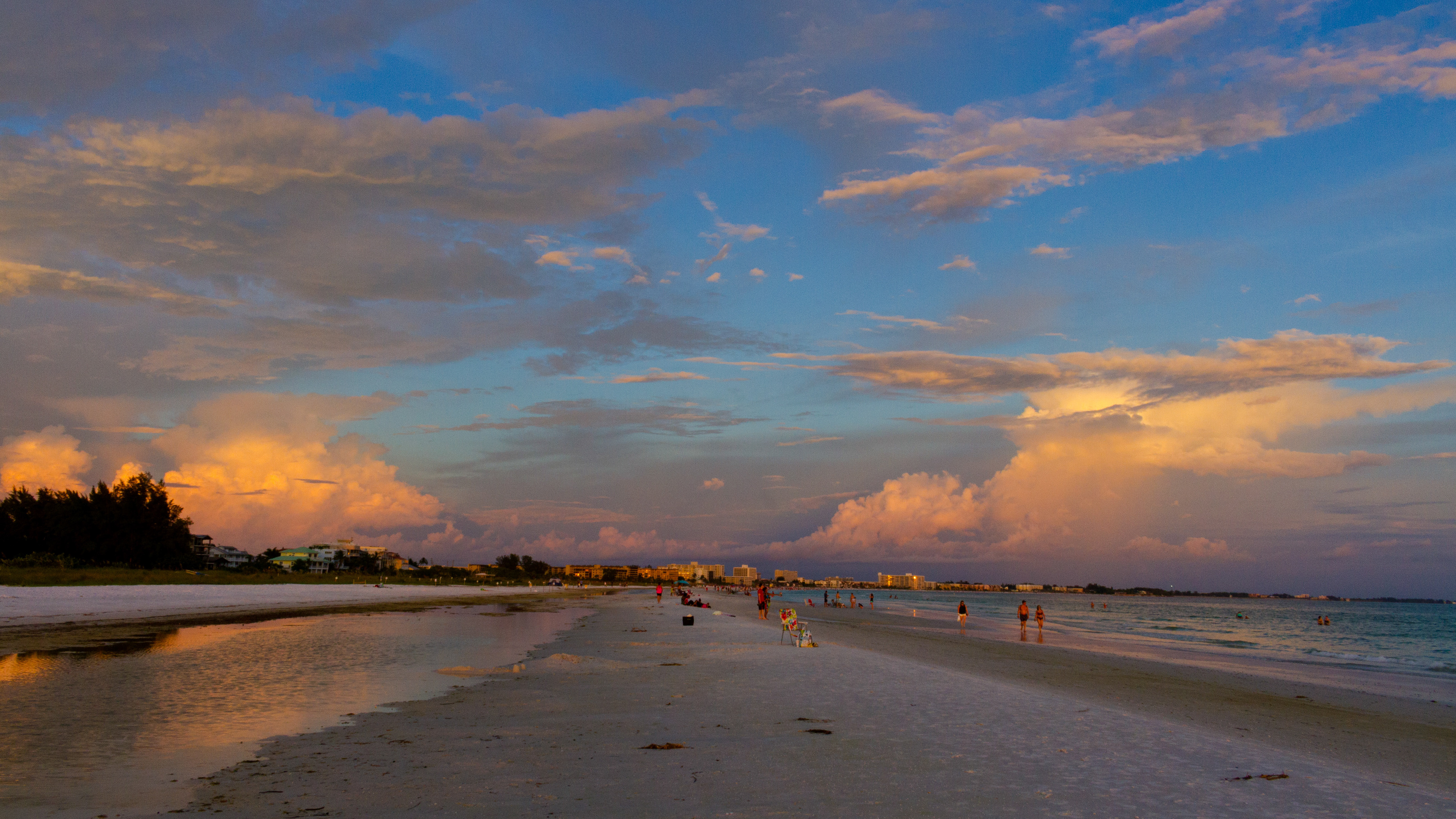 This day the clouds were still behind us and giving a great show on their own.


Again, on a day like this I thought the light looked great with the black and white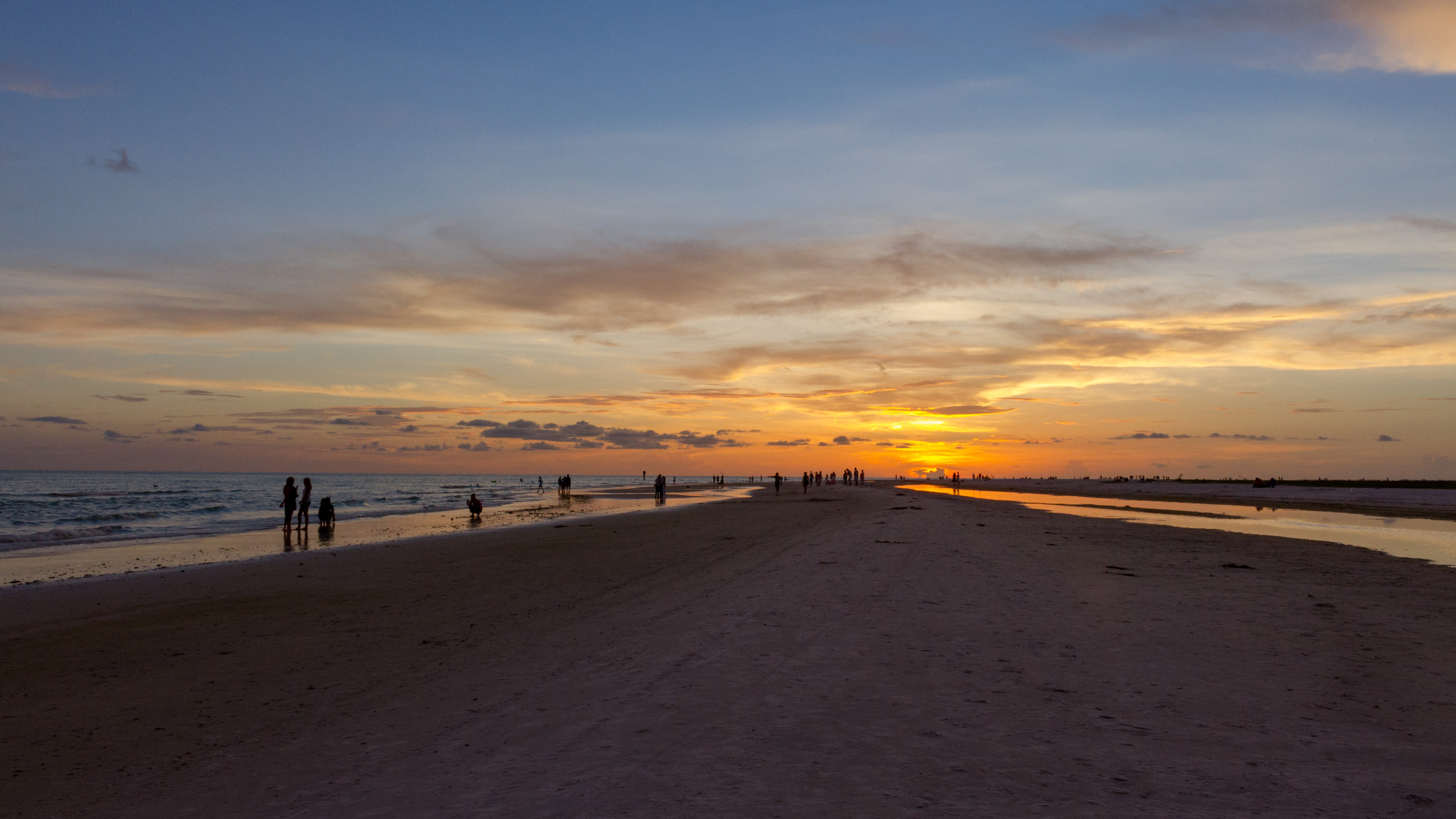 Pulling out the higher clouds let me cool off and clean up the sunset a bit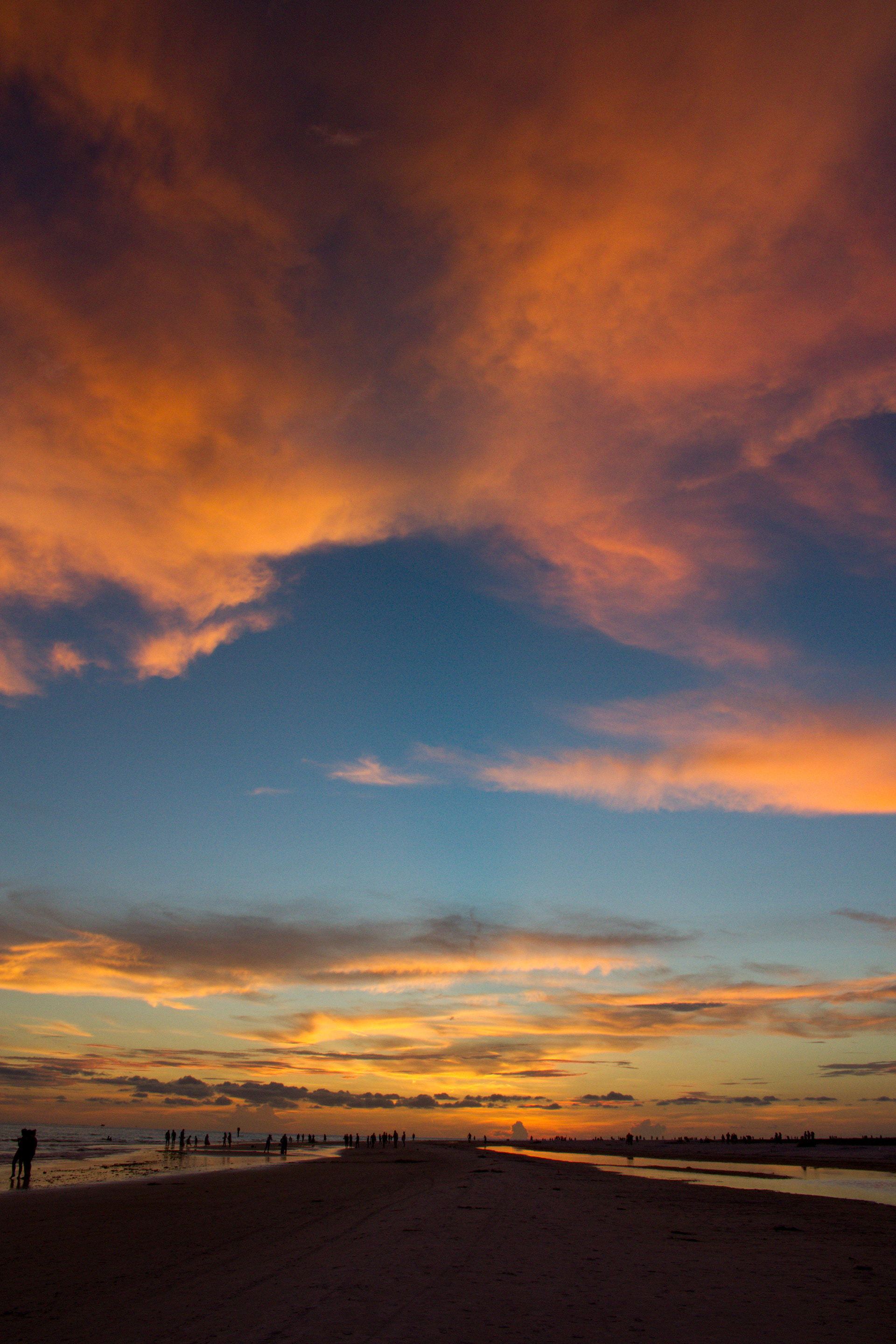 With the high clouds included once the light started to change them did give a nice look for the sky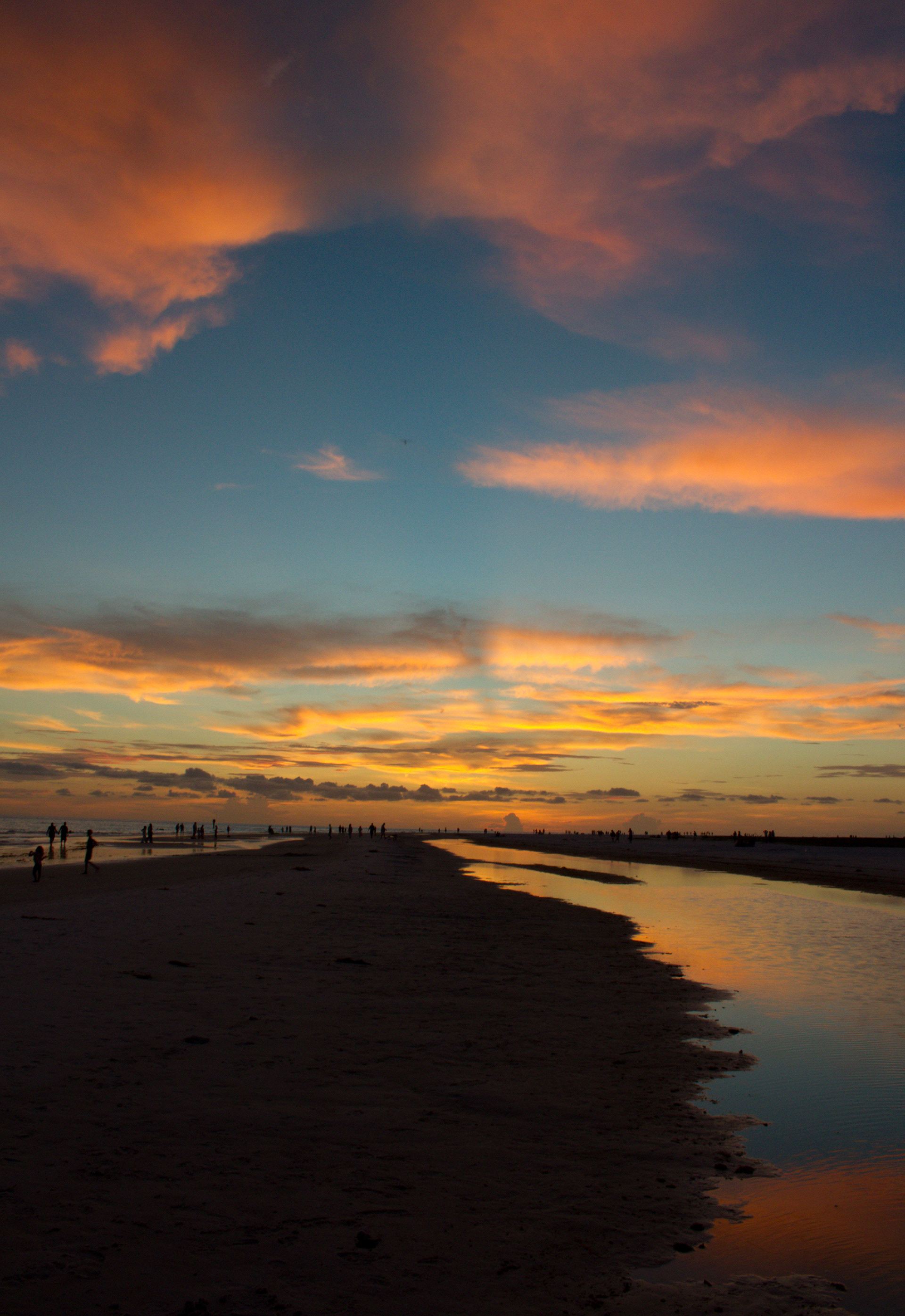 It was also nice to get color into the reflections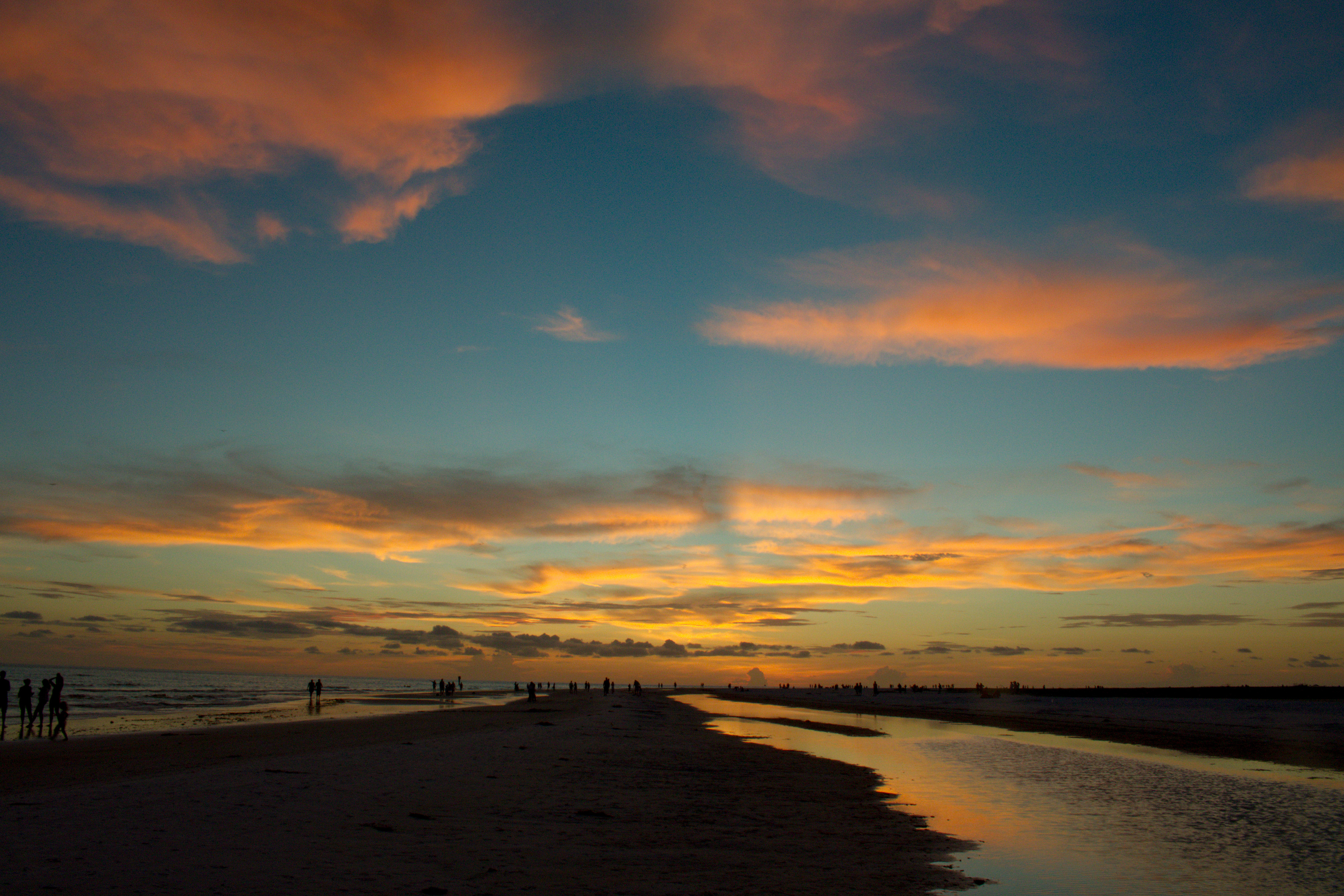 Cropping down on the high clouds and cooling off the overall shot still did a sweet beachy sunset with some reflections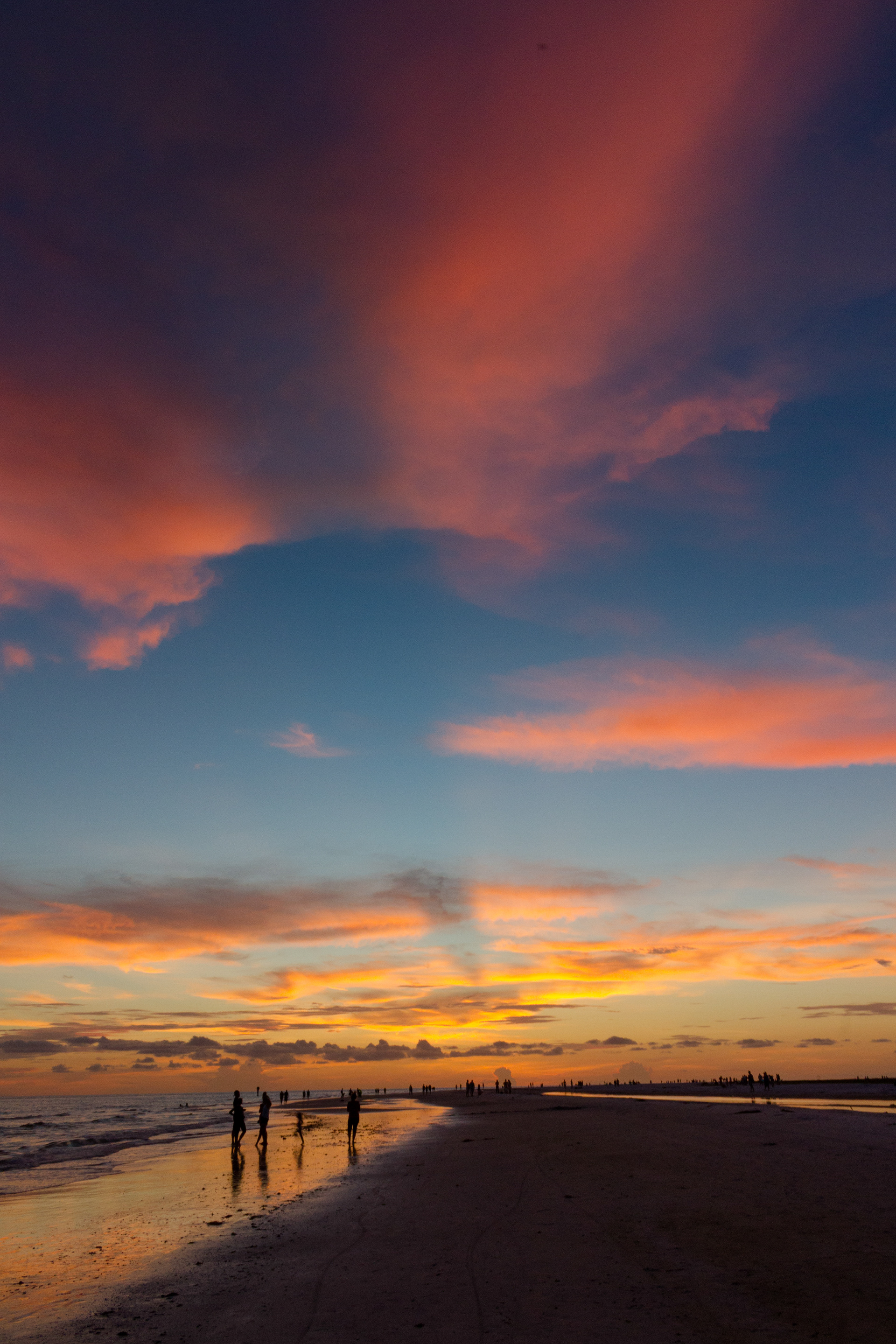 Move the reflections to the other side of the frame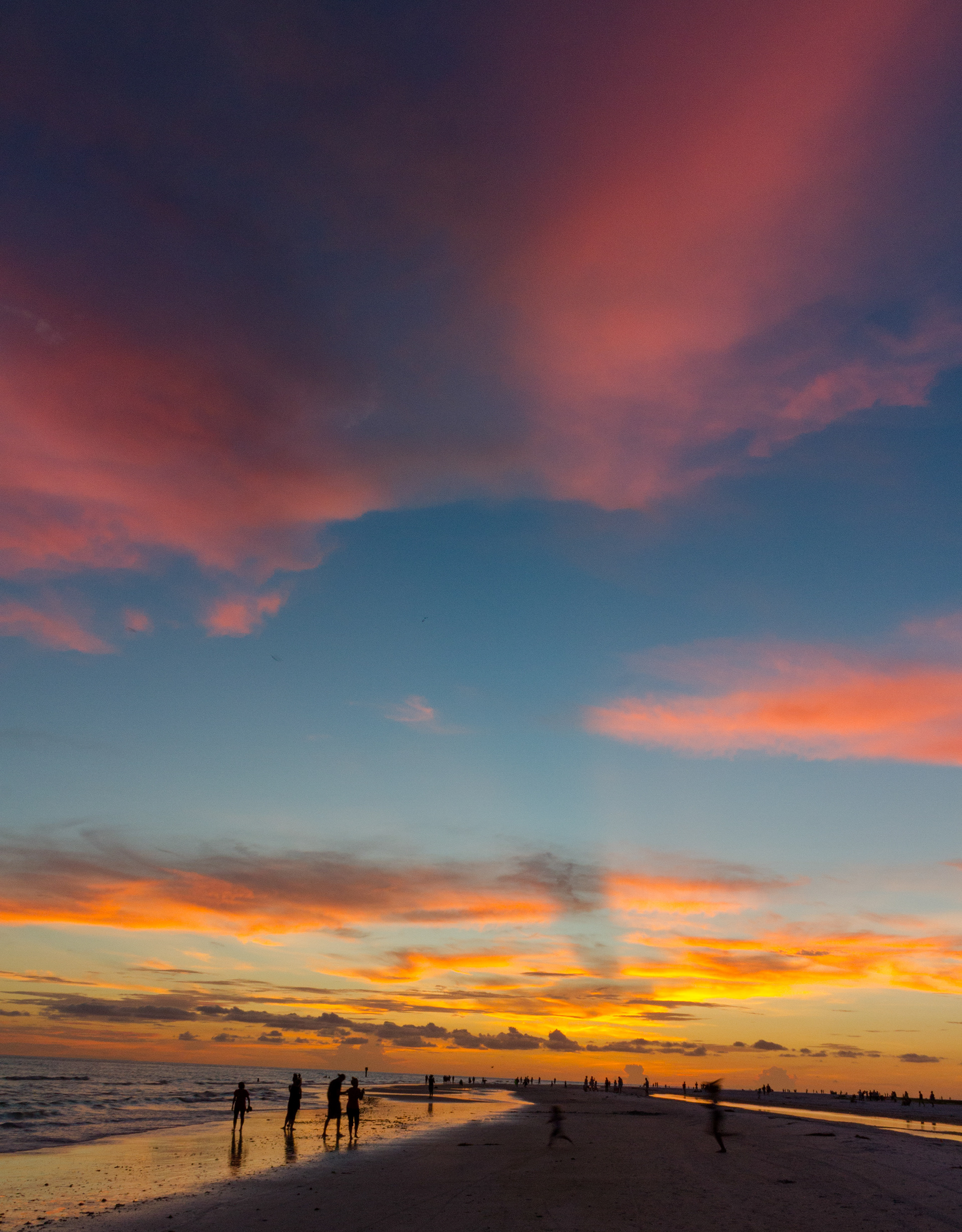 Pull in a little vibrance and saturation and slow the shutter to get the beach action
Okay, those are my thoughts. A bit cleaned up (hahaha) and narrowed down but to the point. Do you have any thoughts on it? I hope you enjoyed! :)